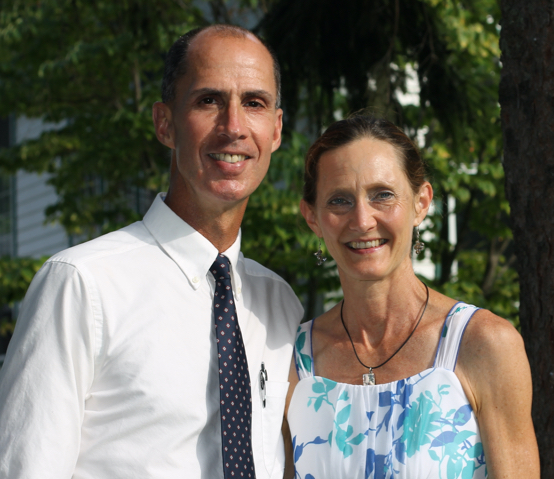 A native Hoosier, Pastor Mike Riggins attended Bloomington North High School, where he met his wife Linda. They graduated from Indiana University and he went on to Princeton Theological Seminary while she taught. Upon ordination Mike served as an Associate Pastor for youth in suburban St. Louis. Five years later he accepted the call to pastor the First Presbyterian Church of Seymour, Indiana. In 1997 he and Linda joined a group of elders in planting a new congregation in Traverse City, Michigan. They served with that church for the next twenty-one years.
In 2018 Mike accepted the call to serve as Senior Pastor at Central Presbyterian.
The Riggins' daughter Laura teaches children's music in Carmel part-time so she can remain a stay-at-home mom. She anticipates the fun day when she can resume appearing in musicals with the Indianapolis Repertory Theater.  Laura and husband Sam, a Certified Financial Planner, have a son named Theo and a daughter named Rory.
Son Dan parses data for public health needs at the Regenstrief Institute in Indianapolis while practicing pediatrics.  His wife Lauren Hall implements secondary curricula in school systems and is pursuing a PhD in education/public policy.  They lost their elder daughter, Saoirse, late in pregnancy, but have brought new joy to life with the birth of their healthy younger daughter, Ayla.
Mike and Linda love their pit bull Brianna, their cat Isiah (named for I. Thomas who brought home the 1981 national championship while they watched from the IU Pep Band), running and cycling. Mike enjoys building furniture and other things; Linda loves her weekly journeys to care for Theo, Rory and Ayla.