"Speak to one another with psalms, hymns and spiritual songs. Sing and make music in your heart to the Lord" Eph. 5:19
Led by Dr. Mark Carlisle, our talented choir sings every Sunday, September through May. New members are always welcome! Rehearsals happen on Sunday mornings at 8:45. If you enjoy singing, please just come up to the sanctuary and join us!
The picture to the right comes from our 2019 Christmas cantata, one of two annual presentations with support from local instrumentalists.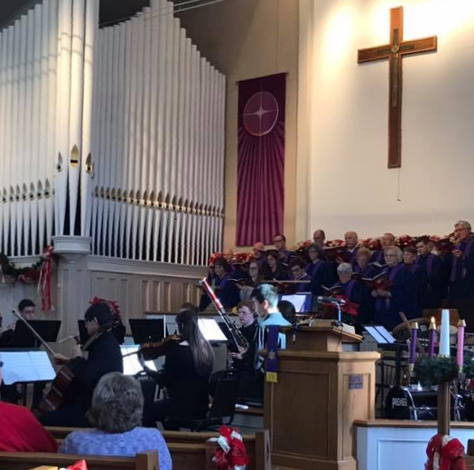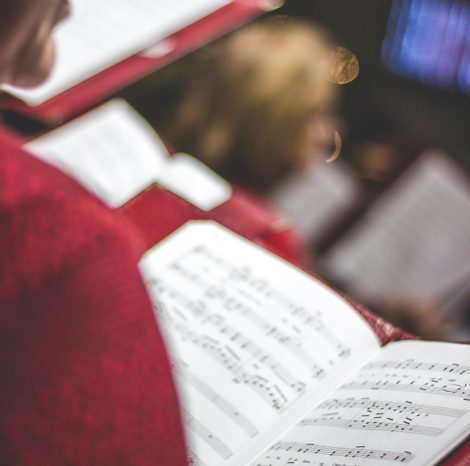 Led by the choir and organ, we usually sing 3 hymns each Sunday. Our hymnals span music from the earliest days of the church though the 20th century. We usually stand for hymns–the bulletin is marked with the places to stand for singing and other liturgy during service.
In addition to the sanctuary choir, our children's choir rehearses during the Sunday School time and sings from time to time during worship. Our acapella men's chorus "High Ground" rehearses after church every other Sunday and sings on special occasions.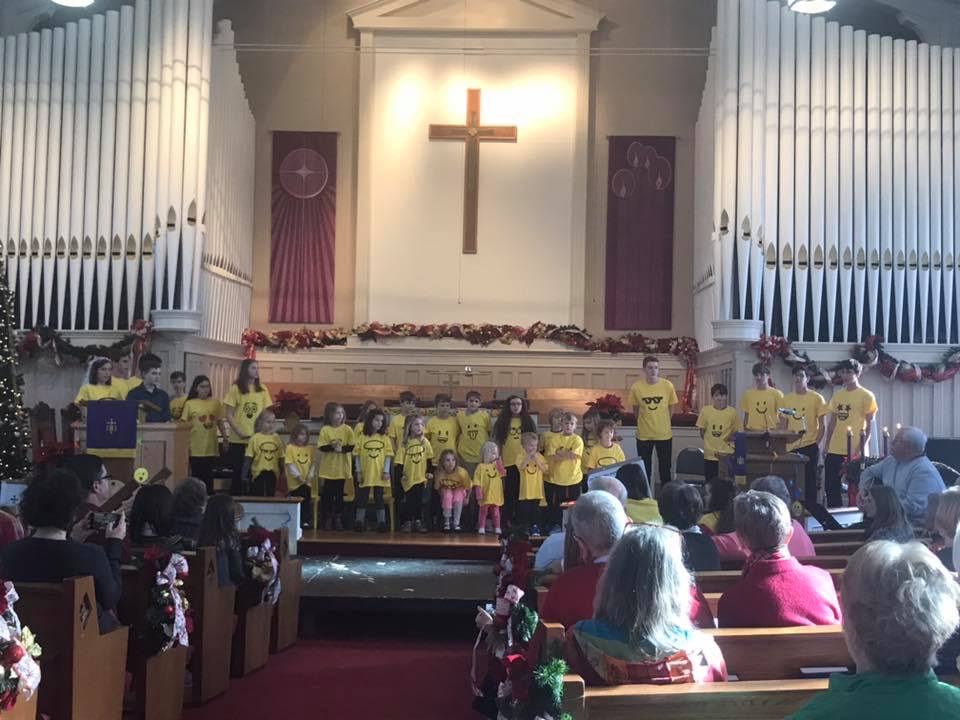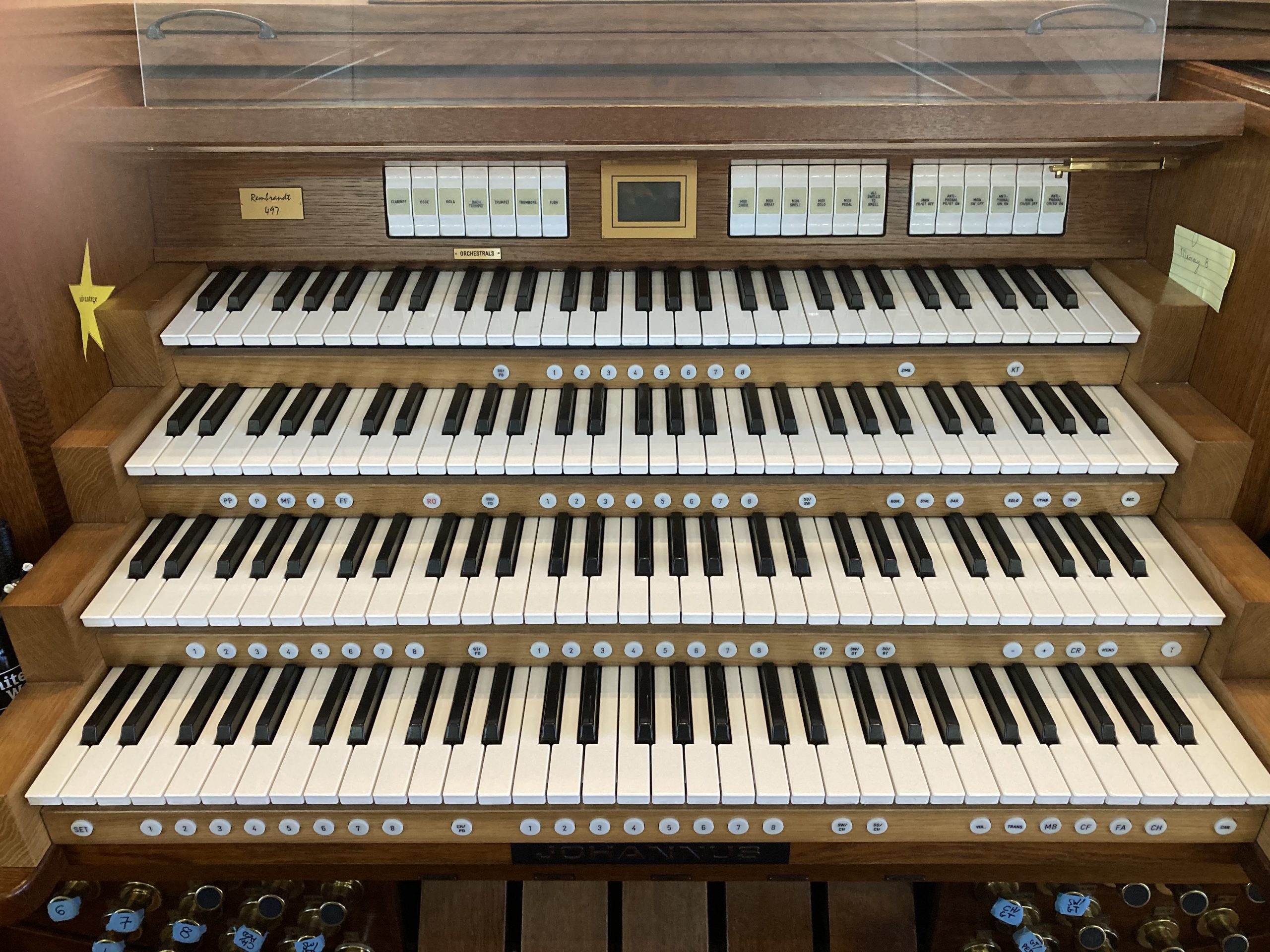 Our very talented organist, Steve McCullough, provides accompaniment to the choir and congregation, a prelude before each service, a postlude afterwards, and other liturgical elements. Many of our attendees remain seated to listen through his postludes before joining our Fellowship time.

Central is fortunate to enjoy two wonderful sanctuary instruments: A 4-manual Johannus Rembrandt organ and a Steinway grand piano, both generous gifts. (Other pianos and keyboards are placed in the building to support Sunday School and other music programs.)